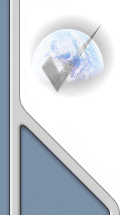 Membership
Services

Consumer
Services

Public
Services






Company Information
Company Name: BitShop, Inc.
Contact Person: Steve Radich>
Address: 4716 Pontiac Street, Suite 310-A
City, State, Zip College Park MD 20740
Phone: 301-345-6789
Fax: 301-345-6745
Email: stever@bitshop.com
Net Address: http://www.bitshop.com
Year Established: 1/1/95
Member of Netcheck since: 11/96
Description:
Internet Consulting and Hosting
Specializing in Microsoft Internet Solutions
including BETA products and emerging technologies.

We support

FrontPage
Merchant
IIS
Access
SQL Server
NetShow
Streaming Audio and Streaming Video Servers

and

Many Other Features
File History
Our file history shows that no consumer complaints have been reported to Netcheck on this company.
The company you have requested information on is a
Member of The Netcheck Commerce Bureau.
The Netcheck Commerce Bureau does not endorse any product or service.
BITSHOP, INC.
Return to Main Page
[an error occurred while processing this directive]