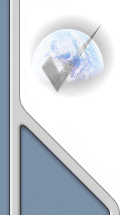 Membership
Services

Consumer
Services

Public
Services






| | | |
| --- | --- | --- |
| | | |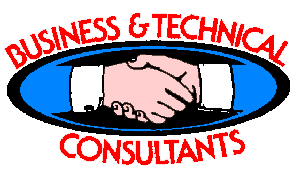 Company Information
Company Name: Business & Technical Consultants
Contact Person: Carl Baxter
Address: 20226 N. 61st Avenue
City, State, Zip: Glendale AZ 85308
Phone: 602-561-5240
Fax: 602-547-2010
Email: info@www.bandtconsultants.com
Net Address: http://www.bandtconsultants.com
Year Established: 1982
Member of Netcheck since: 04/97
Description:
Machine and process control using inexpensive Single Board Computers. Specializing in controlling existing manufacturing or process steps which require operator involvement and precision but are repetitive.

Prototype Design
Reduction to practice and proof of concept model or system development. Mathematical modeling of mechanisms and physical or electronic systems.
File History
Our file history shows that no consumer complaints have been reported to
Netcheck on this company.
The company you have requested information on
is a Member of The Netcheck Commerce Bureau.
The Netcheck Commerce Bureau does not endorse any product or service.
Business & Technical Consultants
Return to Main Page
Copyright 1995 -1999 The Netcheck Commerce Bureau. Copyright © 1995-2007 All rights reserved.
[an error occurred while processing this directive]
machine control, machine control, machine control, machine control, machine control, process control, process control, process control, process control, process control, small scale automation, Single Board Computer applications, Single Board Computer applications, Single Board Computer applications, Single Board Computer applications, Single Board Computer applications, Single Board Computer applications, embedded microcontroller applications, embedded microcontroller applications, embedded microcontroller applications, embedded microcontroller applications, embedded microcontroller applications, prototype design, prototype design, prototype design, prototype design, prototype design, reduction to practice models and systems, reduction to practice models and systems, reduction to practice models and systems, reduction to practice models and systems, reduction to practice models and systems, proof of concept models and systems, proof of concept models and systems, proof of concept models and systems, proof of concept models and systems, proof of concept models and systems, mathematical modeling, mathematical modeling, mathematical modeling, mathematical modeling, mathematical modeling, specializing in applying inexpensive Single Board Computers to controlling existing manufacturing steps, specializing in applying inexpensive Single Board Computers to controlling existing manufacturing steps, specializing in applying inexpensive Single Board Computers to controlling existing manufacturing steps, specializing in applying inexpensive Single Board Computers to controlling existing manufacturing steps, specializing in applying inexpensive Single Board Computers to controlling existing manufacturing steps,