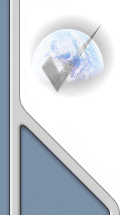 Membership
Services

Consumer
Services

Public
Services






| | | |
| --- | --- | --- |
| | | |
Company Information
Company Name: Business Plan Preparation Service
Contact Person: Larry Cobb
Address: 14059 Trumball St
City, State, Zip: Whittier CA 90604
Phone: 562-944-3344
Fax: 562-944-3344
Email: info@bizplanprep.com
Net Address: http://www.bizplanprep.com
Year Established: September 1996
Member of Netcheck since: 03/97

Description:
Specialists in the Preparation of Professional Business Plans that GET RESULTS!!

Other related services include:

MARKETING PROPOSAL:
Used to find out in advance who would be interested in your business proposal,
before providing them with your business plan.

PARTNERSHIP OPTION:
Working partnership with client providing basic information. Several draft versions are prepared and reviewed. Online direct support provided to answer questions. Finalized version is prepared and delivered, ready to be presented to lenders and investors.

REVIEW AND EDIT OF YOUR PRESENT BUSINESS PLAN:
Complete review of your present business plan. Identifies areas that are weak or not appropriate. Provides detailed comments, with examples, with suggestions for improvement. Rewriting also available if required.

MARKET RESEARCH:
Research and identification of what the market is for your product or service.

DEMOGRAPHIC RESEARCH:
Research and identification of who your customers are, their income and spending habits,
and how to reach them.

ON-SITE PREPARATION AT CLIENT'S LOCATION:
Available in special circumstances.

AND MUCH, MUCH, MORE:
Additional services include preparation of cover letters, Non-Disclosure Agreement forms,
lists of SBA approved lenders and investors, etc.


File History
Our file history shows that no consumer complaints have been reported to
Netcheck on this company.
The company you have requested information on is a
Member of The Netcheck Commerce Bureau.
The Netcheck Commerce Bureau does not endorse any product or service.
Business Plan Preparation Service
Return to Main Page
[an error occurred while processing this directive]
business plan, business plan preparation, new business, start a business, starting your own business, startups, startup capital, types of business financing, financing, financial resources, funding, funding sources, business plan editing, business plan samples, raising capital, start a business, expand a business, business loans, business financing, entrepreneur, business opportunities, investors, marketing, market research,business plan, business plan preparation, new business, start a business, starting your own business, startups, startup capital, types of business financing, financing, financial resources, funding, funding sources, business plan editing, business plan samples, raising capital, start a business, expand a business, business loans, business financing, entrepreneur, business opportunities, investors, marketing, market research, business plan, business plan preparation, new business, start a business, starting your own business, startups, startup capital, types of business financing, financing, financial resources, funding, funding sources, business plan editing, business plan samples, raising capital, start a business, expand a business, business loans, business financing, entrepreneur, business opportunities, investors, marketing, market research, business plan, business plan preparation, new business, start a business, starting your own business, startups, startup capital, types of business financing, financing, financial resources, funding, funding sources, business plan editing, business plan samples, raising capital, start a business, expand a business, business loans, business financing, entrepreneur, business opportunities, investors, marketing, market research, business plan, business plan preparation, new business, start a business, starting your own business, startups, startup capital, types of business financing, financing, financial resources, funding, funding sources, business plan editing, business plan samples, raising capital, start a business, expand a business, business loans, business financing, entrepreneur, business opportunities, investors, marketing, market research