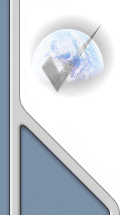 Membership
Services

Consumer
Services

Public
Services






Company Information
Company Name: Distinctively Different
Contact Person: Martha Slinkard
Address: 118 Mitchell St.
City, State, Zip: Conway AR 72032
Phone: 501-328-0146
Fax: 501-513-1365
Email: mslinkard@cyberback.com
Net Address: http://www.distinctivelydiff.com
Year Established: 1997
Member of Netcheck since: 11/98

Description:
We sell software at low, discount prices.

We have
Lotus
Microsoft
and
Corel
at bargain prices.

Promote your business with a web page.

We do web page design and maintenance.
File History
Our file history shows that no consumer complaints have been reported to
Netcheck on this company.
The company you have requested information on is a
Member of The Netcheck Commerce Bureau.
The Netcheck Commerce Bureau does not endorse any product or service.
Distinctively Different
Return to Main Page
[an error occurred while processing this directive]
Discount software, Microsoft, Lotus, Corel, cheap software, web page design