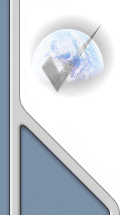 Membership
Services

Consumer
Services

Public
Services






| | | |
| --- | --- | --- |
| | | |
COMPANY CONTACT INFORMATION




Company Name:

Contact Person:

Krista Steinmetz

Address:

P.O. Box 13258

City:

Tallahassee

State / Country:

Florida

Zip / Postal Code:

32317

Phone:

866-448-1985

Fax::

800-847-8987

Net Address:

http://www.debtharmony.com

Email Address:

info@DebtHarmony.com

Year Established:

2004

Member Since:

April 16, 2008
COMPANY DESCRIPTION
We are a debt debt relief service focused exclusively on the form of debt relief known as debt settlement. Our service can help you to resolve your debt by as much as 50% and even achieve debt freedom in 2-3 years.

If you\'re struggling under the weight of multiple high-interest loans and/or high-balance credit cards, you don\'t have to rely on a debt consolidation loan and the high interest rates and long repayment terms that come with it. Let Debt Harmony introduce you to debt settlement, a form of debt relief that will make an immediate and lasting difference in your finances. With the assistance of Debt Harmony, you can avoid falling into the multiple-lender trap that so often catches people who use new loans to pay off old debts, and most importantly you can avoid bankruptcy.

NETCHECK FILE HISTORY
Our file history shows that no unresolved consumer complaints have been reported to Netcheck on this company.

The company you have requested information on is a registered Member of The Netcheck Commerce Bureau.

The information provided, is supplied by the Member Company and is only to be used for membership confirmation purposes. This member has agreed to abide by the membership agreement set forth by Netcheck.
The Netcheck Commerce Bureau does not endorse any company, product or service and is not liable for any transactions made with the company.