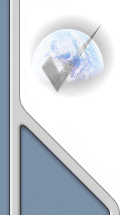 Membership
Services

Consumer
Services

Public
Services






| | | |
| --- | --- | --- |
| | | |

Company Contact Information


Company Name:

Contact Person:

Dan Smith

Address:

5401-A Tech Circle

City:

Moorpark

State / Country:

CA

Zip

93021

Phone:

805-532-9000

Fax:

805-532-9096

Net Address:

Email Address:

Year Established:

2000

Date of Member:

12/2005

Company Description

At DTS Financial, we offer a unique solution to the problem of excessive personal debt. We are specialists in the field of Debt Settlement. Unlike Debt Consolidation or Credit Counseling (sometimes called debt management or debt counseling), where you pay back your full balances plus interest and fees, with DTS Financial's Debt Settlement Program, you pay back only a portion of the balance (usually 50% or less).

We negotiate with your creditors to achieve mutually agreeable settlements on your unsecured debt accounts. If you're motivated to avoid personal bankruptcy, Debt Settlement provides the fastest way to get out of debt. It's also the lowest cost debt solution and the most flexible method of debt elimination available to consumers. If you're buried in credit card debt or other unsecured debts, you owe it to yourself to consider Debt Settlement.
Netcheck File History

Our file history shows that no consumer complaints have been reported to Netcheck on this company.

The company you have requested information on is a participating Member of The Netcheck Commerce Bureau.

The information provided, is supplied by the Member Company and is only to be used for membership confirmation purposes. This member has agreed to abide by the membership agreement set forth by Netcheck.
The Netcheck Commerce Bureau does not endorse any company, product or service and is not liable for any transactions made with the company.