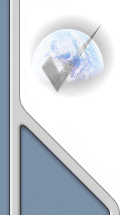 Membership
Services

Consumer
Services

Public
Services






Company Information
Company Name: EJ's Sunglasses, LLC
Contact Person: Erik Johnson
Address: 4504 Valley View Rd
City, State, Zip: Edina Minnesota 55424
Phone: 952-927-4090
Fax: 612-927-4087
Email: sunglasses@ej-sunglasses.com
Net Address: http://www.ej-sunglasses.com
Year Established: 12-4-95
Member of Netcheck since: 02/97
Description:
EJ's Sunglasses, LLC

Is an Authorized Dealer of:

Gargoyles
Adidas
Serengeti
Signia
Cost Del Mar
Vuarnet
Bolle
Acies
Suncloud
Hobie
Maui Jim
Ray-Ban
and
Wiley X

View our website or call us at 800-714-9229
File History
Our file history shows that no consumer complaints have been reported to
Netcheck on this company.

The company you have requested information on is a
Member of The Netcheck Commerce Bureau.
The Netcheck Commerce Bureau does not endorse any company product or service.
Visit EJ's Sunglasses, LLC
[an error occurred while processing this directive]