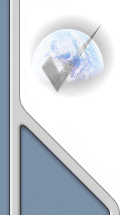 Membership
Services

Consumer
Services

Public
Services






Company Information
Company Name: Hoffner Computer Services
Contact Person: Wallace Hoffner
Address: 2035 W. Yampa St. #A
City, State, Zip: Colorado Springs Colorado 80904
Phone: 719-477-0921
Fax: 719-227-8586
Email: mail@hoffner.com
Net Address: http://www.hoffner.com
Year Established: 1995
Member of Netcheck since: 06/98

Description:
Hoffner Computer Services
provides
New Computer Systems built to your specifications
Web Links
Barnes and Noble Bookstore access
a Services Provided Web Page
and a
Missing Children Link


File History
Our file history shows that no consumer complaints have been reported to
Netcheck on this company.
The company you have requested information on is a
Member of The Netcheck Commerce Bureau.
The Netcheck Commerce Bureau does not endorse any product or service.
Hoffner Computer Services
Return to Main Page
[an error occurred while processing this directive]
Computers, Bookstore, Missing Children, Web Links, New Systems,