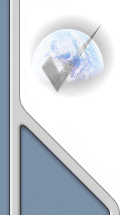 Membership
Services

Consumer
Services

Public
Services






| | | |
| --- | --- | --- |
| | | |
Company Information
Company Name: Move2Linux.com
Contact Person: William von Hagen, President
Address: 6738 Verona Road
City, State, Zip: Verona PA 15147
Phone: 412-795-2826
Fax: 412-231-4777
Email: wvh@move2linux.com
Net Address: http://www.move2linux.com
Year Established: 2000
Member of Netcheck since: 03/00
Description:
Move2Linux.com specializes in Legacy to Linux migrations(TM) helping businesses use Linux as a significant part of their enterprise computing infrastructure.

We focus on migrating COBOL applications, corporate intranets,users, and print and file services from mainframe, midrange, and microcomputer systems to stable, inexpensive, and easily-maintained systems running Linux.

We have been working with Linux since 1994, and have over 30 years of combined mainframe,UNIX,Windows, Macintosh, and NetWare experience.
File History
Our file history shows that no consumer complaints have been reported to
Netcheck on this company.

The company you have requested information on is a
Member of The Netcheck Commerce Bureau.



The Netcheck Commerce Bureau does not endorse any product or service.



Move2Linux.com
Return to Main Page
Starting on 3/16/00, you are visitor number
[an error occurred while processing this directive]
Linux, COBOL, Mainframe, Midrange, AS/400, COBOL Migration, Migrating COBOL, Computer Consultants, Windows, NetWare