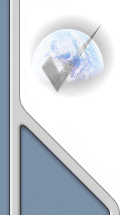 Membership
Services

Consumer
Services

Public
Services






Company Information
Company Name: Oyster Shucker Inc.
Contact Person: Fred Ayala
Address: 2861 Rochester Court
City, State, Zip: Grand Prairie TX 75052
Phone: 972-602-9706 or 800 298 5292
Email: fred_ayala@hotmail.com
Net Address: http://www.oystershuckerinc.com
Year Established: 1993
Member of Netcheck since: 3/1997
Description:
Oyster Shucker Machine

With this machine almost anyone in your operation can easily shuck
your oyster orders like the Pros
without the necessary experience or gloves.
File History
Our file history shows that no consumer complaints have been reported to
Netcheck on this company.

The company you have requested information on is a
Member of The Netcheck Commerce Bureau.

The Netcheck Commerce Bureau does not endorse any product or service.
Oyster Shucker Inc.