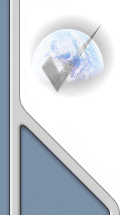 Membership
Services

Consumer
Services

Public
Services






Company Information
Company Name: R-PLUS
Contact Person: Thierry Pradat
Address: 32 rue Favorite
Address: Lyon Rhone 69005 France
Phone: +334-7836-3638
Fax: +334-7825-5500
Email: pradat@r-plus.com
Net Address: http://www.r-plus.com
Year Established: 1987
Member of Netcheck since: 6/98

Description:
R-PLUS

Offers

Consumer Goods
Novelties
Gifts and Premiums

At below wholesale price as well as

Stock Lots
Surplus and Closeouts

We export worldwide since 1987
We are constantly looking for importers and distributors worldwide.


File History
Our file history shows that no consumer complaints have been reported to
Netcheck on this company.
The company you have requested information on is a
Member of The Netcheck Commerce Bureau.
The Netcheck Commerce Bureau does not endorse any product or service.
R-PLUS
Return to Main Page
novelties, wholesale, gifts, premiums, export, import, closeouts, liquidations, surplus, laguiole, goods, lots, worldwide, international