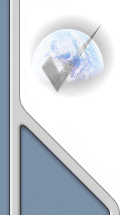 Membership
Services

Consumer
Services

Public
Services







Company Information
Company Name: Strong Tower Liquidators
Contact Person: Thomas F. Williams
Address: 102 Green Arbor Drive
City, State, Zip: Fredericksburg Virginia 22407-6310
Phone: (540) 785-8026
Fax: (540) 785-8026
Email: lisatom@erols.com
Net Address: http://members.tripod.com/~lisatom
Year Established: 1998
Member of Netcheck since: 05/97
Description:
We purchase inventories of completed consumer goods for cash ensuring those goods are not introduced into the seller's normal distribution outlets. 

We are also an Independent Representative of Unified Worldwide selling
calling cards, long distance service, and other consumer goods.
File History
Our file history shows that no consumer complaints have been reported to
Netcheck on this company.
The company you have requested information on is a
Member of The Netcheck Commerce Bureau.
The Netcheck Commerce Bureau does not endorse any product or service.
Strong Tower Liquidators
Return to Main Page
--