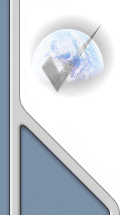 Membership
Services

Consumer
Services

Public
Services






Company Information


Company Name: Suffolk Machine Corp.
Contact Person: Arthur F. Gschwind Sr.
Address: 12 Waverly Avenue
City, State, Zip: Patchogue New York 11772-1902
Phone: 1-800-234-7297
Fax: 516-289-7156
Email: timberwolf2@worldnet.att.net
Net Address: http://www.timberwolf1.com
Year Established: 7/1/1976
Member of Netcheck since: 01/98

Description:
We Manufacture

Silicon Steel Band Saw Blades
1/16" thru 2"

  We manufacture in Sweden and the United States

We sell world wide
Free catalogue
Excellent Technical Service

  Not just for our bandsaw blades, but also for any bandsaw machine.


File History
Our file history shows that no consumer complaints have been reported to
Netcheck on this company.
The company you have requested information on is a
Member of The Netcheck Commerce Bureau.
The Netcheck Commerce Bureau does not endorse any product or service.
Suffolk Machine Corp.
Return to Main Page
--